News
Bangor, Maine – The Maine MultiCultural Center (MMCC), in partnership with Eastern Maine Development Corporation (EMDC) is proud to announce the launch of a program, in collaboration with DECD. This program supports and empowers businesses established after January 1, 2020. The initiative provides technical assistance, grants, and entrepreneurial training to these emerging enterprises, through a vast network of 12 partnered organizations and collaboration with DECD.
In the wake of the unprecedented challenges brought on by the global pandemic, MMCC recognizes the need to foster the growth and success of new businesses. The program provides entrepreneurs and small business owners with the resources, knowledge, and skills necessary to achieve their long-term business goals.
Under the new program, businesses founded after January 1, 2020 with under 250 employees, will have access to response teams composed of the program's partners. These teams offer support services tailored to each business's unique needs. The teams comprise planners, community officials, investors, development analysts, and more. These services include:
Technical Assistance: EMDC and its partners will collaborate with businesses to address their operational and technical challenges. This support covers workforce development, government contracting, climate resilience, and more.
Grants: Recognizing the financial constraints faced by many emerging businesses in the wake of the pandemic, EMDC will provide grants to eligible companies. These grants reduce financial burdens and provide the necessary capital for growth initiatives.
Entrepreneurial Training: The program will feature comprehensive training through our partners, empowering entrepreneurs with essential skills and knowledge. Workshops, webinars, and mentoring opportunities will cover business planning, marketing strategies, financial management, leadership development, and more.
"During the pandemic I saw my family's businesses struggle to keep going with the resources they could get being established. I can only imagine the difficulties facing new businesses who have had to persevere without the same resources.
I am proud to be apart of a program that works with new businesses pursuing stability and success in the wake of COVID." – Tanner Hanes, Program Manager for the Economic Recovery Implementation Hub at EMDC
"I am proud to empower friends, family, and peers as they embark on their journey to start their own businesses. By connecting them with essential resources, we hope to support our community's small business owners as they take the next step in achieving their goals."
– Jaida Bolstridge, Program Manager for the Economic Recovery Implementation Hub at EMDC
Applications open starting July 26th. Visit Eastern Maine Development Corporation's official website at emdc.org for more information and application guidelines.
For media inquiries or further information, please contact:
---
To know more, visit the Community Redistribution Fund Announces 2023 Grantees – Good Shepherd Food Bank
---
State
June 5, 2023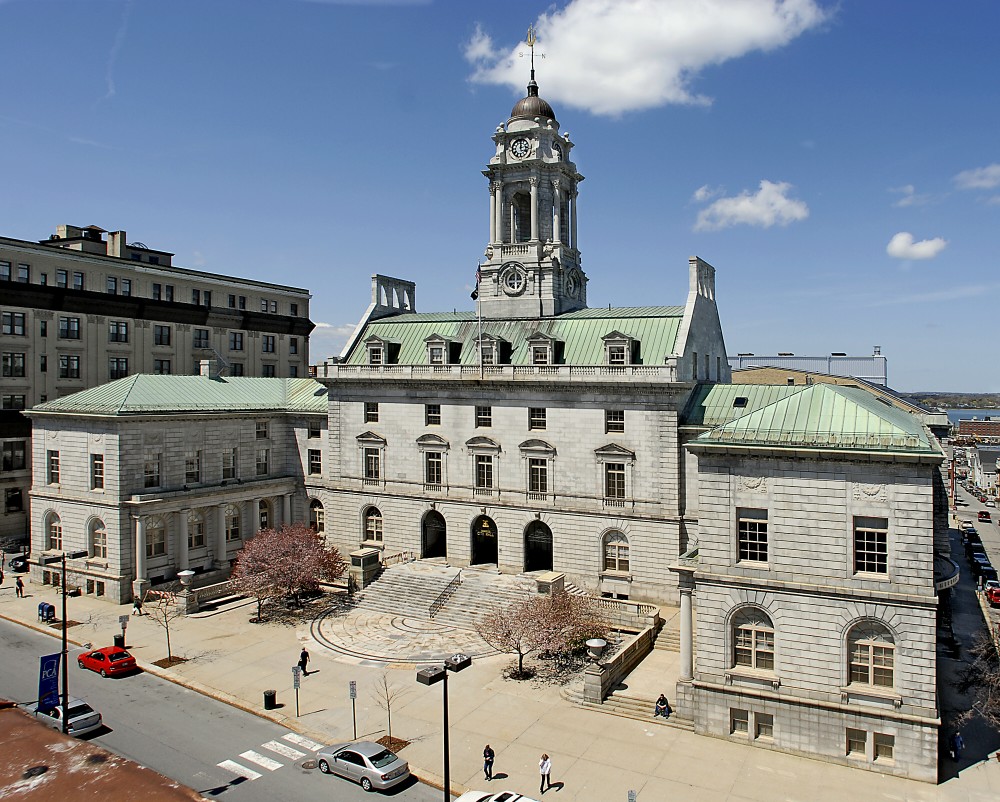 The Portland City Council is meeting this evening at 5:00pm, and a number of items of interest are on the agenda, including: "Recognizing June 2023 as Immigrant Heritage Month" and "Regarding Decommissioning of the Portland Expo as Temporary Emergency Shelter."
---
The New England Arab American Organization of Maine hosted a forum on hate crimes last Friday, featuring a panel discussion and keynote speakers. According to NEAAO's Zoe Sahloul, ""Hate crimes in Maine have tripled since 2019… It is time for us to come together and recognize these trends and explore ways we can all work together"
---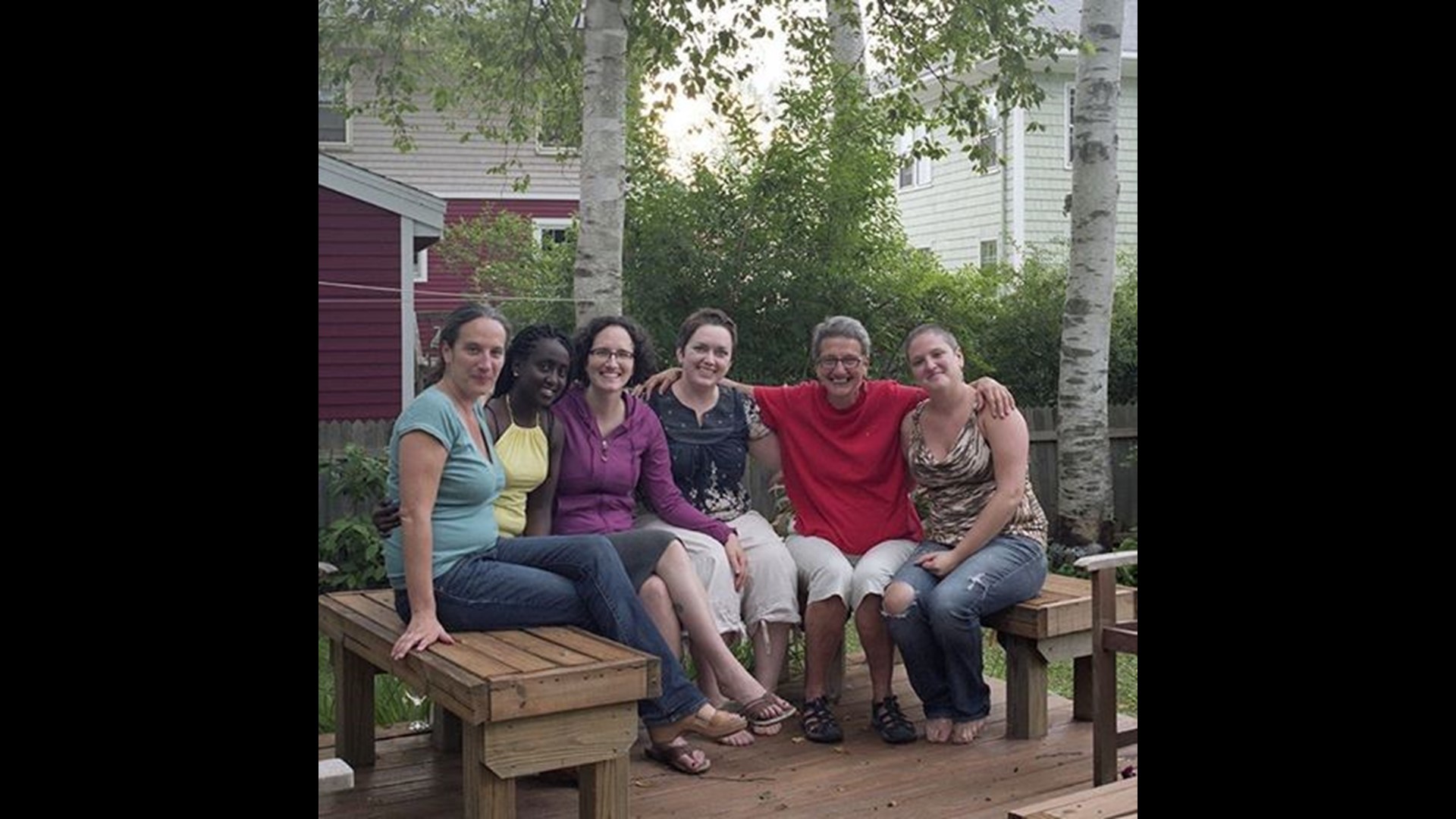 ---
---
Archives
April 08, 2023
A couple dozen asylum seeker families arrived unannounced in Sanford last week, and efforts are underway to figure out the best way to provide services for them, news which was made public by a Facebook post from the Sanford Police Department. "Everybody's come together to help these families in the situation," said Major Matthew Gagne of Sanford P.D. "We're just asking for patience from the public." And according to our Executive Director, Mufalo: "Our systems are responding to support somebody who is found in need."
As part of the Transit Together Plan, Greater Portland METRO is hosting three public meetings this month (one in Westbrook, one in Portland, one via Zoom) for riders and stakeholders.
last week, Waterville Mayor Joe Coehlo's, Portuguese heritage, was in the news for shutting down a man who used 'vile language' about English-language learners.
For Androscoggin County residents — "The Drummond Woodsum law firm is hosting a Focus Group at the Lewiston Ramada, 490 Pleasant Street, Lewiston, ME on May 18th from 5-8pm. We are looking for a diverse group of people from Androscoggin County, typical of a jury pool in the area. Essentially, we will present the group with two sides to a case in order to gauge responses from attendees to assist us in preparing for an upcoming jury trial. We will pay them $150 to attend."